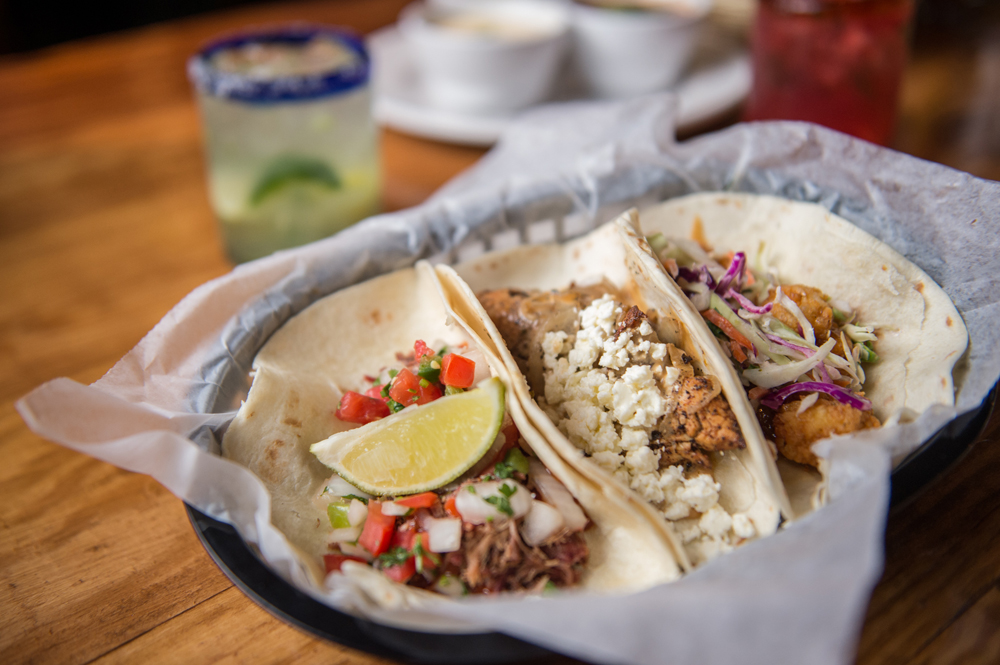 FOODIES FIND THEIR HAPPY MEDIUM AT ARTISPHERE
Is the next James Beard star making his/her debut at Artisphere?
[Greenville, SC] Get your foodie fix at Artisphere presented by TD Bank, May 12-14.  This year's Culinary Arts Café will feature some of Greenville's favorite restaurants – old and new – on E. Broad Street.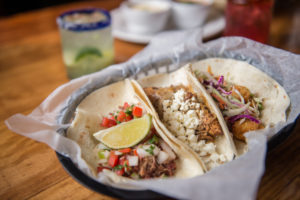 New to Artisphere and Greenville (August 2016), Cantina 76 will be serving all things tacos.  If you haven't been yet, you'll want to after sampling the smoked pork, roasted chicken or the BBQ brisket tacos. "Our first six months on One City Plaza have been awesome," stated Craig Wyatt, Managing Partner, Cantina 76.  "We are even more excited to be here for spring with all the events happening downtown."
Cantina 76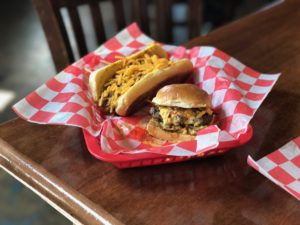 Also, new to the Artisphere Culinary Arts Café is The American Burger Company.  With multiple locations in Charlotte, American Burger Company expanded their operation to downtown Greenville in the spring of 2013 and has quickly become a local favorite.  ABC's menu will include Firecracker Sliders, Chili Cheese Dogs, and "Lug Nuts" – their signature doughnut holes!
The Greenville County School District Career Centers' Culinary Program will be making its Culinary Arts Café debut. The school district's four career centers allow students to prepare themselves for a career in the hospitality industry. Students learn everything from basic food prep techniques and food safety to nutritional menu planning and workplace management skills. The Donaldson Career Center and Golden Strip Career Center are teaming up to serve festive treats like street corn and bacon caramel popcorn.
American Burger Company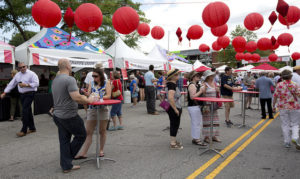 "The students are very excited to participate in Artisphere this year," commented Drew Archer, Culinary Arts Instructor at the Donaldson Career Center. "The opportunity allows students to showcase their skills. We are so honored that Artisphere was receptive to the idea when we reached out!"
The Career Centers' booth is being funded in part by a donation from ProStart and the Greater Greenville Chapter of the South Carolina Restaurant and Lodging Association (SCRLA).  ProStart is a program created by the National Restaurant Association Educational Foundation that reaches 140,000 students in more than 1,800 high schools in the US.  By bringing together the industry and the classroom, ProStart gives students a platform to discover new interests and talents and open doors for fulfilling careers.  Who knows? Artisphere patrons may very well be tasting a treat made by a future Thomas Keller.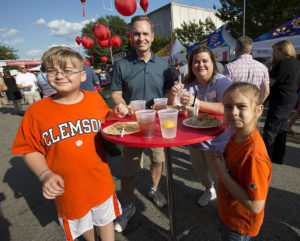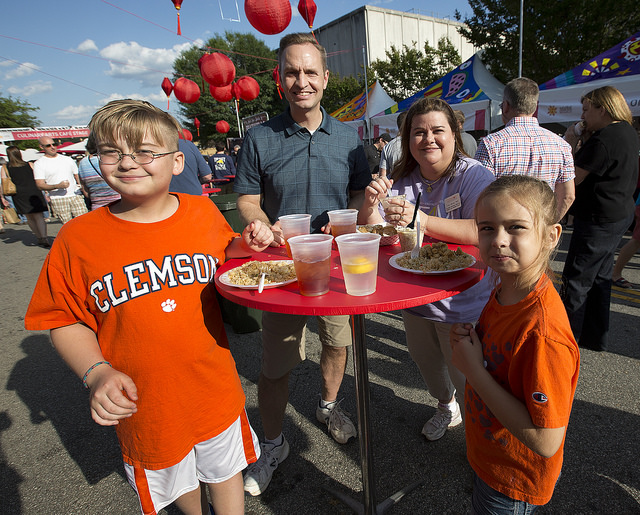 Culinary Arts Café veterans Larkin's on the River, Barley's, Babaziki Mediterranean Grill, and The Trappe Door (last year's Best in Show winner) will be back with an eclectic mix of festival fare to get you through all of the rigors of your day at the show.  So, come hungry, sample a little something from everyone and relax to some smooth tunes on the Century BMW Culinary Arts Café Stage at an out of the sun, umbrella covered café table.
If you need a little something to wash down all of the tasty Culinary creations, make a pit stop on the Peace Center Plaza and visit the SunTrust Wine & Craft Beer Experience (open Friday & Saturday 1-6PM and Sunday 1-5PM).  A $10 tasting card gives you 5 tastes of wine or craft beer, or both.  Over 14 wineries offering 17 different types of wine from Sparking and Gruner Veltliner to Grenache and Tempranillo.  Some of the region's top craft brews will also be represented in the tasting tent including New Belgium (Asheville) and Lone Rider to name just a few. Lowes Foods will provide tasting snacks making it that much easier to Find Your Happy Medium.