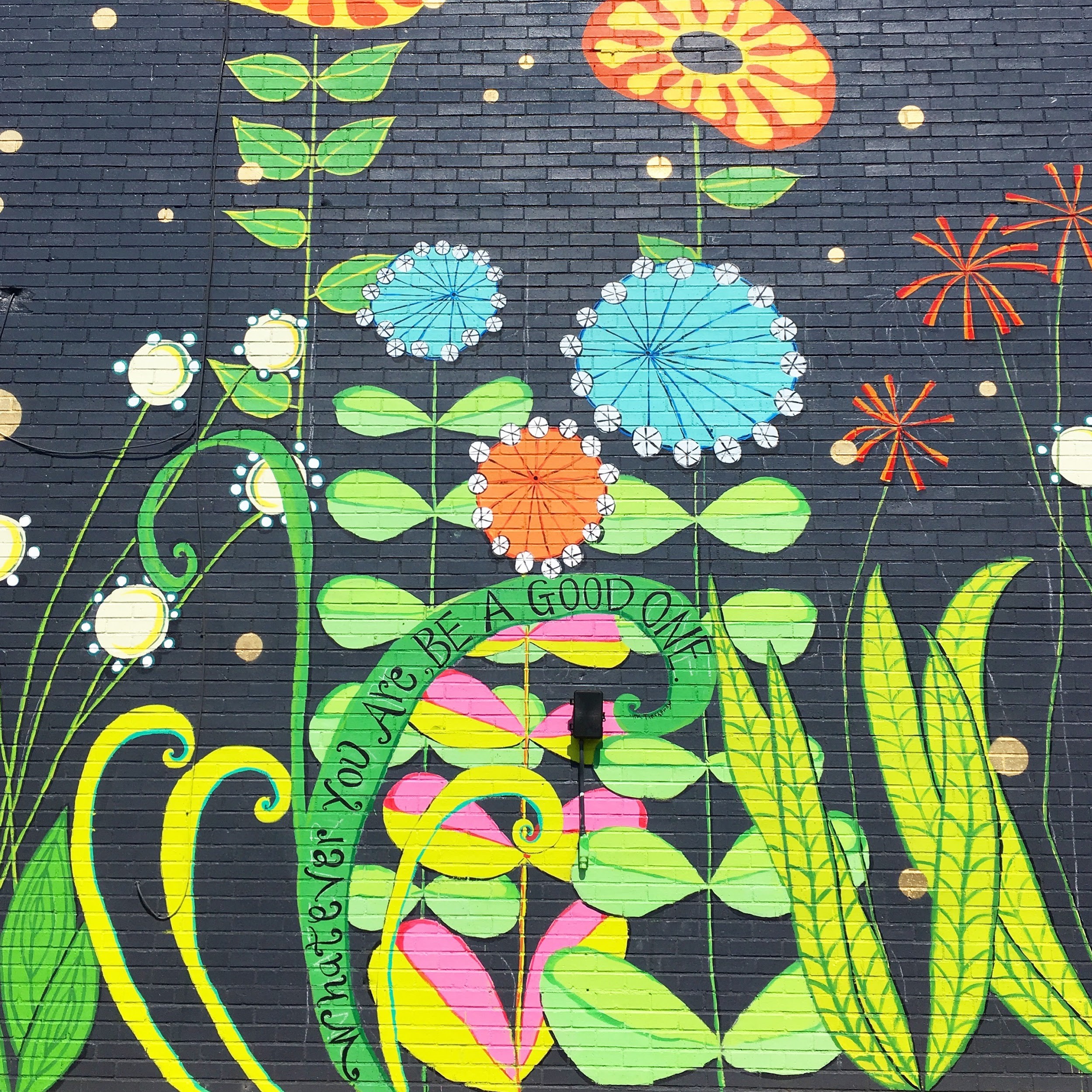 The Heart of Greenville
Welcome to our oasis, located in Greenville, South Carolina. We love our mix of local and brand names, our focus on collaboration, and our love for all things art. Want to learn more about the place that we call home? Here you go.
#yeahTHATgreenville. We are putting ourselves on the map as a place with an amazing downtown, destination restaurants that are multiplying by the minute, and the art scene that grows in greatness. Everyone thinks of Greenville as the downtown with Falls Park, the beautiful bridge, and the Reedy River.
Greenville is also the Village of West Greenville, Stone Avenue, Woodruff Road, Pleasantburg, and many other districts and neighborhoods. It's Main Street, but it's also Edwards Road, Haywood Road, Pendleton Street, Academy Street, and many more. It's the combination of local, national, and international that we crave and the way that we thrive. Where else could you find a picturesque Southern town with food trucks, craft breweries, and coffee shops that also embraces its proximity to larger cities like Charlotte and Atlanta?
Of course, we focus on the art here. The best part of Artisphere is the festival's ability to encompass the heart of Greenville in one magical weekend. You can shop, eat, and drink to your heart's desire, and you'll end the weekend with a newfound appreciation for our network and our desire to show you a comprehensive view of art. Whatever pieces you are looking for to start or add to your collection, you can find them at Artisphere.

You'll meet locals, visitors, and artists at the festival who can all provide different perspectives. Never knew where to find the best local artists in Greenville? Now you will. Never knew where to find Falls Park? Now you will. Never knew where to wine and design simultaneously? Now you will. Welcome to Greenville, and welcome to Artisphere, a comprehensive cultural experience that you will never forget.