Become a VIP
Support Greenville's Favorite Festival &
Get Access to the Best Party In Town
With the help of gracious sponsors and people like you, Artisphere brings over 200 artists and nearly 20 performances to Main Street. As a donor, you're not just supporting the local art scene and helping facilitate one of the city's biggest tourist drivers—you're becoming a VIP.
As an Artisphere VIP not only will your name be published in our widely distributed festival guide and on our website, but you'll also receive invites to the Artists of the Upstate Opening Night Reception, Hospitality passes for the entire weekend, and the ever exclusive invitation for the Artisphere Gala.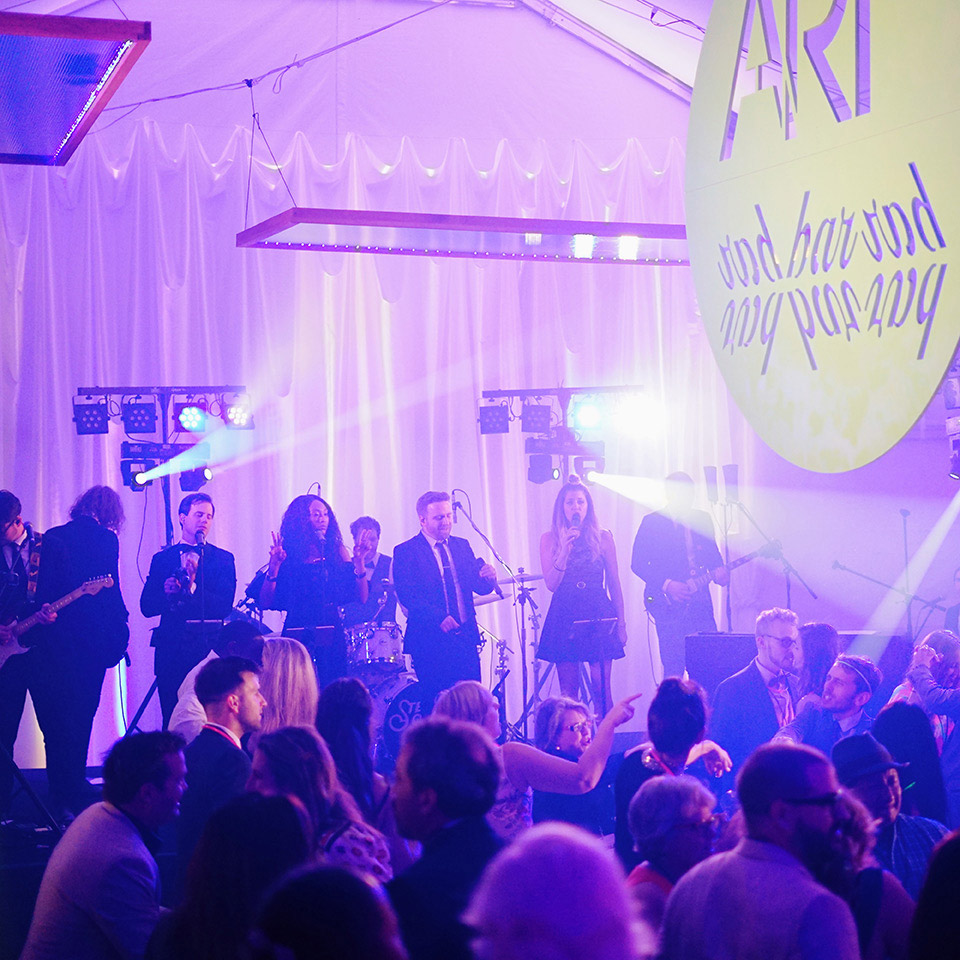 Artisphere Opening Night Gala
Trust us when we say you don't want to miss this event. Our opening night Gala is an artsy, edgy and indisputably fun time. We use this opening night kickoff celebration as a way to say thank you to our sponsors, donors, patrons, artists, volunteers, and board members. You'll get to dance the night away to live music while sipping on cocktails and eating food from dozens of Greenville's favorite chefs.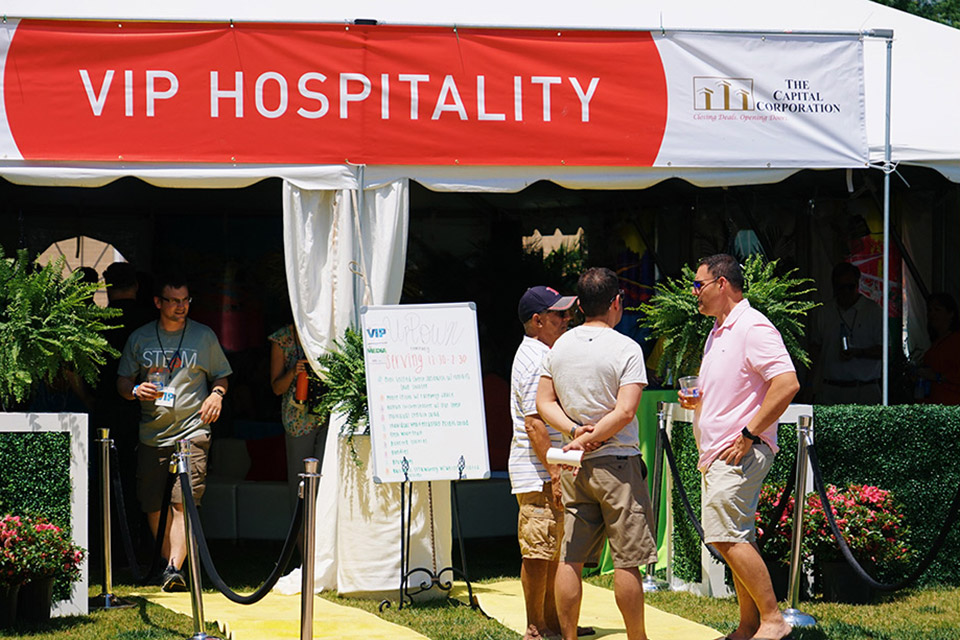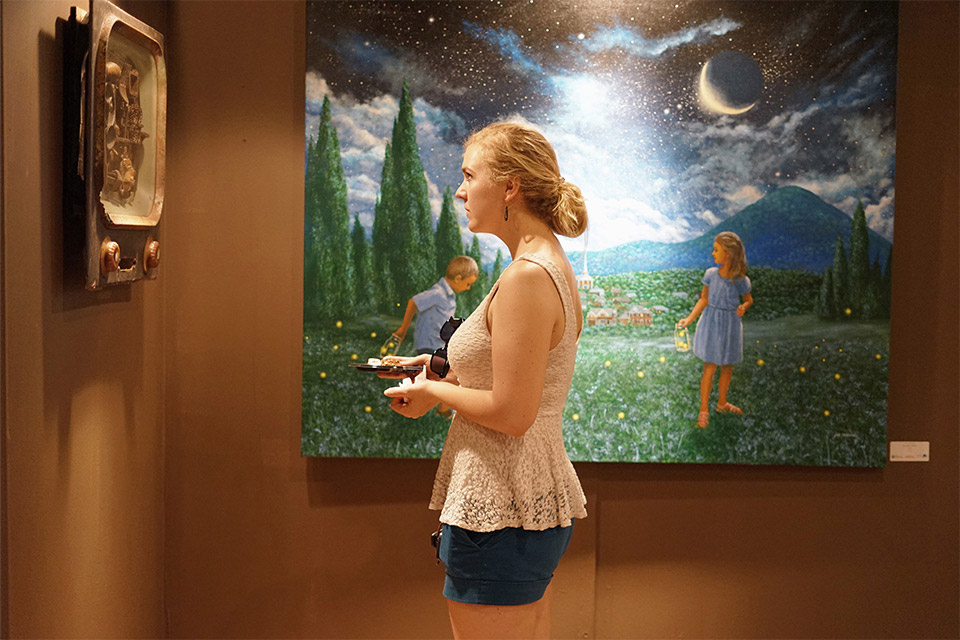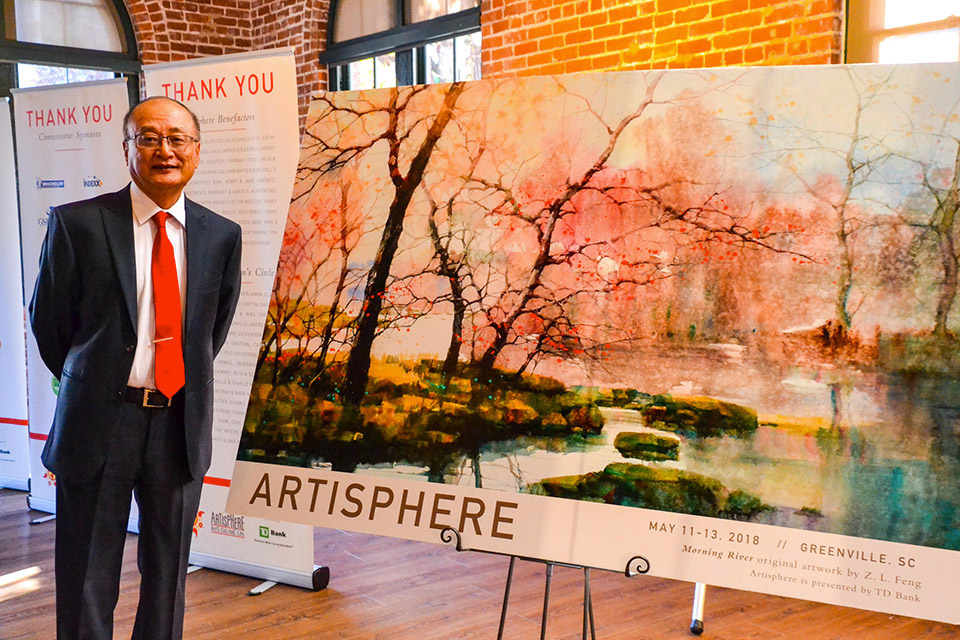 "Sneak Peek" Commemorative Poster Unveiling Cocktail Reception
As a VIP you are among the first to see the annual commemorative poster and merchandise images. Meet the artist(s) behind the commemorative images, mingle with other VIPs, and get some of the programming highlights before the news is released to the public.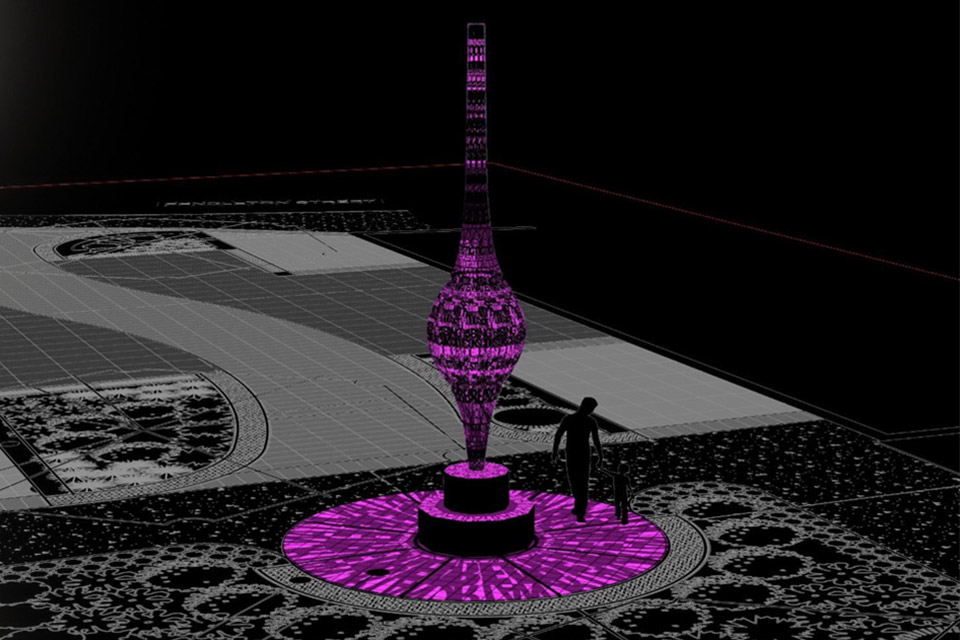 Treat Yourself to the Artisphere VIP Experience
Benefactor
$2,500
A donation at this level gets you:
4 tickets to the Opening Night Gala
4 VIP Hospitality passes for the weekend
Name recognition in the festival guide and on the website
An invitation to the Artists of the Upstate Opening Night Reception
An invitation to the Poster Unveiling Reception (TBD)
BECOME A BENEFACTOR
Chairman's Circle
$1,500
A donation at this level gets you:
2 tickets to the Opening Night Gala
2 VIP Hospitality passes for the weekend
Name recognition in the festival guide and on the website
An invitation to the Artists of the Upstate Opening Night Reception
An invitation to the Poster Unveiling Reception (TBD)
JOIN THE CHAIRMAN'S CIRCLE
Avison Young – South Carolina
Blue Ridge Electric Coop
Community Foundation of Greenville
William & Marion Crawford
Elliott Davis
First Citizens Bank
Gregory Pest Solutions
Harper Family Foundation
Earle & Margaret Hungerford
Greg & Leslie Ingram
KATANA Security
Kimberley V. Kent
Scott & Beth McMillan
Mitch & Carla Norville
Southern First Bank
South State Bank
Arch & Sara Thomason
David & Mary Swain
Chuck & Sherri Timmons
Wilson Associates
Womble Bond Dickson US LLP
BlueCross BlueShield of SC
Artisphere Chairman's Circle
Melissa Albergotti
Greg & Amanda Arscott
Bo & Judith Aughtry
Neil & Lindsey Batavia
David & Ginnie Beard
David & Kristine Berger
Charles & Ericka Brewer
William W. Brown
Ann Bryan
Pete & Gregorie Bylenga
Hans & Kate Carlson
Brad & Cathy Campbell
Mike & Ann Chengrian
The Cook's Station
Charles & Libby Dalton
John & Sunnie DeWorken
Vernon & Tarita Dunbar
Nate & Sugie Einstein
Ellis & Jane Harrison Fisher
Tom & Eva Marie Fox
NAI Earle Furman
David & Mary Gossett
Benny & Linda Hannon
Peter & Jean Helwing
Jackie Highley
Rob & Katie Howell
Robert Hughes
IBERIA Bank
David & Courtney Lominack
Bill & Anne Masters
Foster & Madison McKissick
Scott & Beth McMillan
Metal Chem Inc.
Charlie & Rachel Mickel
Cliff & Reschin Moore
Rob & Stephanie Morgan
Bob Morris
Bob & Cindy Munnich
Carla & Mitch Norville
Bob & Christie Nachman
Frank & Linda O'Brien
Patrick & Lynn O'Dell
Brian & Amy O'Rourke
Jeff & John Outten
Piedmont Arthritis Clinic
Sue Priester
Tim & Sara Quinn
Tim & Susan Reed
Ben & Becca Rook
Jan & Jane Schipper
Connie Shamlin & Olivier Badia
Jason & Laura Sippey
Jennifer Smith
RJ & Andreanna Snyder
Allison & Steve Spinks
Carl Stecker
Chris & Heather Stone
Mary & David Swain
Erin Swann
Chuck & Sherri Timmons
John & Kris Uprichard
Roger & Betsy Varin
Jeff & Jaclyn Walker
Ralph Walker
Erik & Robin Weir
Ed & Susan Zeigler
Jay & Kelley Barnhardt
Joe & Claire Blake
Judy Cromwell
Allan & Kristin Liska
Westin Poinsett Hotel