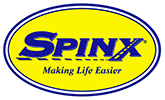 Kidsphere Visual Arts:

S. Main Street between Grill Marks and the Main Stage
Kidsphere Music + Theatre:

Anchor of the North end of the festival on S. Main Street in front of City Hall
Kidsphere Visual Arts
Hours: Friday 3 – 7pm, Saturday, 10am – 7pm, Sunday 11am – 5pm
Budding artists create their own original artwork in Kidsphere!  Kids learn a variety of fine art and craft techniques while making puzzle quilts, creating superhero masks, assembling bird kites, and painting watercolor lace circles.
Activities:
Kidsphere Music + Theatre
DRUM Percussion Studio and the Logos Theatre will lead children through musical instrument and theatre costume exploration in the hands-on interactive kids area anchoring the south end of the festival.
Activities: