Performing Artists
Sponsored By WYFF & Fred Collins Foundation
You won't want to miss Artisphere's vast range of live music, theatre and dance performances. Learn more about the artists below, sortable by the day or the type of performance.
Musical Performances
2019 lineup to be announced, but check out who we had in 2018: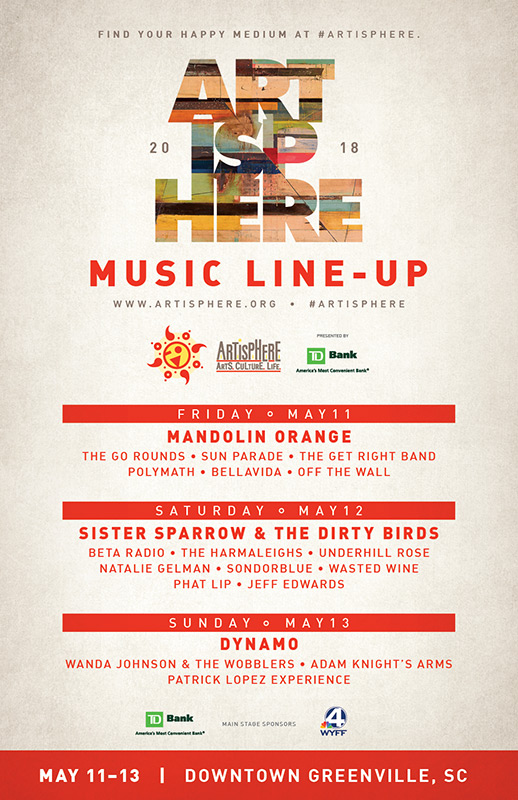 Local Performers
To be announced.