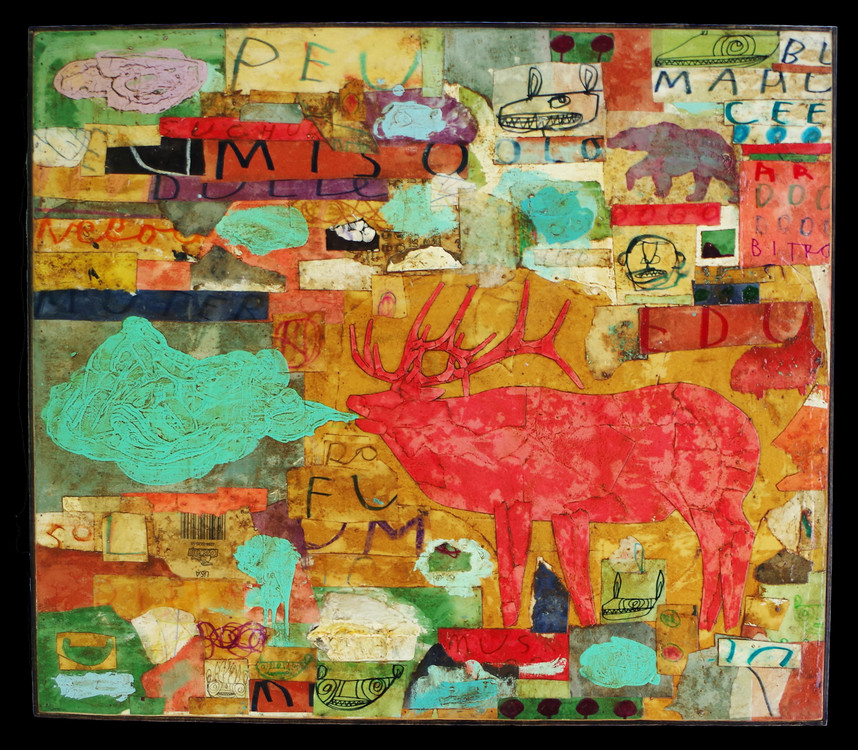 Greenville's Nationally Recognized Art Festival Executes Groundbreaking Virtual Experience
November 2020//Greenville, SC. With three online galleries, a virtual marketplace, and both live and pre recorded programming, Artisphere presented by TD Bank-The Virtual Experience adapted to 2020 by exhibiting the style and character the festival has become known for.  Artisphere evolved to reimagine and execute a unique online experience that provided value for artists, patrons and sponsors. 
"TD Bank was proud to continue our longstanding partnership with Artisphere as the presenting sponsor for The Virtual Experience," said Chris Fincher, Regional Vice President for TD Bank, America's Most Convenient Bank. "We applaud the individuals who made this virtual experience possible, the talented artists who participated and everyone who tuned in to show support for our unique and vibrant arts culture of the Upstate."
On Virtual Artist Row, patrons visited portfolios of the 150+ festival artists for the 2020 season, with opportunities to link to their work beyond the page.  The Bank of America Artists of the Upstate gallery was revealed with an opening video by juror Jessica Helfrecht of the Mint Atlanta. Emerging festival artist Kym Day took home first place for the exhibit, with artists Meredith Stoudenmire and Aldo Muzzarelli coming in second and third, respectively.  Artisphere also hosted a Remotely Creative challenge, sponsored by Metromont, with images of famous works of art recreated and posted side-by-side with their modern day remakes on social media.  The people voted in a contest hosted by GVL Today, and a stunning Mona Lisa took home the title, winning a TD Bank gift card valued at $150 for use in the marketplace. 
The GE Artist Market featured over 300 unique works of art from 70+ participating festival artists.  As always, the quality of work on display was exceptional, and with 500 bidders in the auction, 75% of artists featured in the market sold work, resulting in $50,000 in sales, stipends, and contributions for the weekend.  Of the experience, Greenville artists Kiah Bellows remarked that "Artisphere's 2020 virtual experience was a slam dunk! The entire Artisphere team did an excellent job pivoting from the traditional festival to create a virtual marketplace in a matter of months. I was fortunate to have multiple bidding wars and a sell-out auction."
Fan favorite Brian Olsen's tribute video sponsored by Wells Fargo was a highlight of the weekend, as was 3D chalk muralist Nate Baranowski's Instagram takeover from Chicago, sponsored by Duke Energy.  Eight live artist chats featuring 20 festival artists, including local favorites Ashley Padgett of ACP Ceramics and Sarah Mandell of Once Again Sam, provided live, engaging content on Artisphere's Instagram page. Other programming highlights included six Virtual Art Lab Demonstrations featuring artists Nick Burns, aka Ninja Picasso, and Traci Wright Martin, as well as Virtual Demo Row with Soteria and Artisphere faithful Ryan Calloway, sponsored by BMW Manufacturing.  Spinx Kidpshere fun by ReCraft, DRUM Percussion Studio, and Clemson STEAM were big hits with virtual festival goers of all ages, and a variety of moderated panel discussions with art professionals rounded out the weekend.  
Of the experience, board president Allison Spinks noted "Artisphere was pleased to provide both a platform for our artists whose livelihood from festivals has been entirely shut down, as well as an opportunity for patrons to still experience engagement with these artists.  It's the ability to connect, albeit virtually, that makes events like Artisphere so special." She went on to say "we are grateful to TD Bank and all of our sponsors and donors for supporting us, and to our faithful Artisphere patrons. It's because of their continued commitment to the arts that we remain one of the Top 10 art shows in the country."
Plans for the 2021 Artisphere, May 7-9, are underway. Sign up to receive email updates from Artisphere and check in with artisphere.org for details as they are made available.